Scotland Season Passes for the 2021/22 season have now sold out.
2021/22 promises to be a memorable season, with Tests against four of the Top 6 ranked teams in the world.
The Scotland Season Pass for 2021/22 will include Scotland's games against Australia, South Africa, Japan, England and France this season.
Please Keep Your Information Up-to-Date!
You must take care to provide us with accurate information. If your bank details or any other personal information which is used by or previously provided to us, is no longer accurate, then please contact us immediately.
How do I renew my Scotland Season Pass(es)?
If you paid by Direct Debit during the 2019/20 season you are on the auto-renewal scheme, so you don't need to do anything as your seats have already been secured for renewal in the 2021/22 Season. Please check that your Direct Debit is still active and that your account details are correct. If you have changed bank account within the last 2 years please send us your up to date sort code and account number and we will update your ticketing account.
I purchase annually (not via Direct Debit auto-renewal); when will I be able to buy a Season Pass?
As a previous purchaser you will get a pre-sale and invited to purchase in advance of the public sale.
This pre-sale took place from 10am on Tuesday 20th until midnight on Wednesday 21st April. Scotland Season Passes have now sold out.
I am a new purchaser - when is the public sale?
The public sale of Scotland Season Passes for Season 2021/22 was 10am Thursday 22 April. Scotland Season Passes have now sold out.
If you would like to secure your season pass(es) for future seasons we recommend joining the auto-renewal scheme. This can be done by selection 'direct debit' at the payment stage of your online purchase.
What does it mean if my Direct Debit instruction is 'dormant'?
When Direct Debit instructions are left unused for extended periods of time these are declared inactive, or dormant, by your bank. Due to the COVID-19 pandemic Scottish Rugby has not taken any Direct Debit payments from your account for almost two years, which may have exceeded your bank's dormancy period. After this period has passed, the bank or building societies remove the instruction details from their system. If this happens, we must obtain a new Direct Debit instruction before further Direct Debit payments can be taken.
IMPORTANT: Please check your Direct Debit
Although we are planning to auto-renew your Season Pass(es) as normal, it is important that you undertake the following checks;
Your Direct Debit is still active (has not been cleared down by either the bank or yourself)
Your account details are correct
What if my Direct Debit instruction is dormant?
Due to dormancy rules at your bank, we may not be able to take your payment and the payment may return as "No Instruction". Should this happen we will resubmit these payments as "New Instructions" to be set up with your bank within 10 working days. You will be notified of this in writing by email and all remaining payment dates will be unaffected. If you do NOT want a new instruction to be set up, you must contact us within 48 hours of the failed payment. If your Direct Debit fails a second time, we will contact you to make the payment manually.
How can I update my bank details for my Direct Debit if they change during the season?
Please contact us to update your bank details. Please click here to review our operating times.
Season Pass Pricing

When are the Direct Debit collection dates?
Direct Debit payments will be taken in FOUR monthly instalments on the dates shown below.
Please remember to check with your bank to ensure your Direct Debit is still set up.

1st payment: Tuesday 4 May
2nd payment: Thursday 3 June
3rd payment: Monday 5 July
4th payment: Tuesday 3 August
I no longer want to pay by Direct Debit, can I keep the same seat(s)?
If you no longer wish to pay by Direct Debit, you won't be able to have the same seat(s) for the 2021/22 season and beyond. However, you will be given the opportunity to purchase in the pre-sale which is due to take place in mid-April. You must remember to let us know by Friday 16 April if you wish to cancel your pass(es) and Direct Debit.
How do I move or upgrade my Scotland Season Pass(es) to another category?
If you wish to move or upgrade your Season Pass(es) to another category, please contact us to discuss availability. Please Note: moved/upgraded pass(es) can only be paid for by Direct Debit (once the booking has been made, we will cancel your original booking). You have until Friday 16 April to move or make changes to your pass(es) where available.
Phone lines are expected to be extremely busy during this time. With Season Pass holders upgrading and moving seats, we expect to see availability changing over the period as seats are released.
What else is included in the Scotland Season Pass?
As well as the Six Scotland home Internationals in season 2021/22, the Scotland Season Pass also gives you pre-sale access to tickets to all Scotland Women and Scotland U20s home games during the season as well as invitations to exclusive events, including at least on Scotland training session (subject to government restrictions at the time of the event).
Can I buy additional Season Passes at this time?
No, additional passes are not available during this renewal period.
How can I change the concession of a Season Pass?
If you need to change one of your passes to an Adult or Concession, please contact us before Friday 16 April.
How can I add extra seats to my order without moving?
The purchase limit for season passes is 4 per person. If you have 3 passes or fewer and wish to purchase additional ones, please log in to your Season Pass online account to view availability during the pre-sale window. This is in advance of the public sale, which is expected to be mid-April, subject to availability.
What if I need to cancel after the cancellation date?
Please contact us as soon as possible as the payment file may have already been sent to the bank and payment may have been processed by your bank.
I have a Scotland Supporters Club Membership; do I need a Season Pass?
The 2021 Scotland Supporters Club enables pre-sale access to Scotland Season Passes, which should be purchased separately. Please check that you are receiving our communications in order to ensure you do not miss information relating to pre-sale dates.
Please also note that if you become a Season Pass holder, this will effect the number of tickets you can purchase for future games within the season as a Scotland Supporters Club Member i.e. if the cap for a match is 2 tickets and you have 2 or more Season Passes, you will not be able to purchase within the priority access period with your Membership.
I purchased a 3-Match Package for Family/Friends, can they be allocated next to my Season Pass seat(s).
No, we are unable to allocate 3-Match Package purchases in specific areas and these will be allocated to seats where available.
What if there are restrictions in place and limited capacity?
Our Ticketing strategy for Season 2012/22 is based on full attendance for Scotland's International matches. If this changes our team will review the best course of action and communicate this accordingly.
How can I cancel my Scotland Season Pass(es)?
If you wish to cancel your pass(es), please make the request in writing by e-mailing Scottish Rugby at ticket.centre@sru.org.uk. You have until Friday 16 April to cancel your pass(es).
Can I sell my Season Pass card on the secondary market?
No (unless it is on the Scottish Rugby Ticket Exchange). Season Passes and match tickets are NOT permitted to be transferred or sold (or offered for transfer or sale) through any secondary ticketing service provider, auction site or website. Any passes or tickets found to be offered for sale on any secondary site other than the Scottish Rugby Ticket Exchange will be contravening our ticketing Terms & Conditions and will be cancelled and made void. Anyone found to be selling passes or tickets in direct contravention of the ticketing T&Cs will be subject to appropriate sanctions and may be prevented from purchasing any further passes or tickets.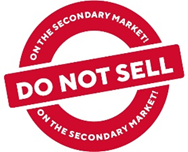 Will I receive new Season Pass cards?
We will be issuing new cards for Season 2021/22 therefore there is no need to keep hold of your old season pass(es) as these will no longer work on match days. If you would like to retain your old passes as a keepsake, please make sure you keep these separate to your new and active cards to save any issues or confusion on game days. Pass(es) will be posted in advance of the first match – please contact us if you have not received your pass(es) by 29th October.
What do I do if I've misplaced my pass card?
There is no need to contact us as we will be issuing new cards for Season 2021/22. Should you subsequently lose your new pass during the season, there would be a £10 per pass reprint charge for a new card to be issued.
My contact details have changed since 2019; how can I update these?
If any of your contact details have changed (e.g. address, e-mail address, phone number), please either update your details on your online account, or contact us in writing at ticket.centre@sru.org.uk.
Where do I find the Ticketing Terms & Conditions?
You can view our ticketing Terms & Conditions by clicking here.
Matchday Information & Bag Policy
To find out the most up to date matchday information, including information relating to our bag policy, please click here.
Contact Us
You can call the Scottish Rugby Ticket Centre on 0131 378 1600 (option 1), (please check our contact us page by clicking here for opening hours). You can also email us at ticket.centre@sru.org.uk or click on the "Send us a message" button below.
Why not try out our new 'Chat' functionality by selecting the 'Chat' icon at the bottom right of this page.
If you require any further assistance, please contact us by clicking the button below.