Please Keep Your Information Up-to-Date!
You must take care to provide us with accurate information. If your bank details or any other personal information which is used by or previously provided to us, is no longer accurate, then please contact us immediately.
How do I renew my Scotland Season Pass(es)?
If you paid by Direct Debit during the 2021/22 season you are on the auto-renewal scheme, so you don't need to do anything as your seats have already been secured for renewal in the 2022/23 Season. Please check that your Direct Debit is still active and that your account details are correct.
I purchase annually (not via Direct Debit auto-renewal); when will I be able to buy a Season Pass?
As a previous purchaser you will get a pre-sale and invited to purchase in advance of the public sale. Your pre-sale window will be 30-31 May and Passes will be available to purchase online at scottishrugbytickets.com.
I am a new purchaser - when is the public sale?
The public sale of Scotland Season Passes for Season 2022/23 will open Wednesday 1 June and will be subject to availability.
If you would like to secure your season pass seat(s) for future seasons we recommend joining the auto-renewal scheme. This can be done by selecting 'direct debit' at the payment stage of your online purchase.
What is the purchase limit?
The purchase limit is 4 passes per account.
I pay for my Season Pass(es) by Direct Debit, how do I renew?
As you purchased your Season Passes by Direct Debit, these will automatically renew for season 2022/23. For specific FAQ's relating to your Direct Debit and autorenewal process, including how to make changes, please visit 2022/23 Season Pass Autorenewal Information.
How do I move or upgrade my Scotland Season Pass(es) to another category?
Please visit 2022/23 Season Pass Autorenewal Information for information on changing your Autorenewal Season Pass(es).
Season Pass Pricing

When are the Direct Debit collection dates?
Direct Debit payments will be taken in FOUR monthly instalments on the dates shown below.
Please remember to check with your bank to ensure your Direct Debit is still set up.
What else is included in the Scotland Season Pass?
As well as the seven Scotland home Internationals in season 2022/23, the Scotland Season Pass also gives you pre-sale access to tickets to all Scotland Women and Scotland U20s home games during the season as well as invitations to exclusive events, including at least one Scotland training session (subject to government restrictions at the time of the event).
What if I need to cancel my Pass(es)?
Please contact us as soon as possible as the payment file may have already been sent to the bank and payment may have been processed by your bank.
I have a Scotland Supporters Club Membership; do I need a Season Pass?
The Scotland Supporters Club enables pre-sale access to Scotland Season Passes, which should be purchased separately. Please check that you are receiving our communications in order to ensure you do not miss information relating to pre-sale dates.
The Season Pass is your ticket/seat to all home games included in the season.
Please also note that if you become a Season Pass holder, this will affect the number of tickets you can purchase for future games within the season as a Scotland Supporters Club Member i.e. if the cap for a match is 2 tickets and you have 2 or more Season Passes, you will not be able to purchase within the priority access period with your Membership.
Can I sell my Season Pass card on the secondary market?
No, Season Passes and match tickets are NOT permitted to be transferred or sold (or offered for transfer or sale) through any secondary ticketing service provider, auction site or website. Any passes or tickets found to be offered for sale on any secondary site will be contravening our ticketing Terms & Conditions and will be cancelled and made void. Anyone found to be selling passes or tickets in direct contravention of the ticketing T&Cs will be subject to appropriate sanctions and may be prevented from purchasing any further passes or tickets.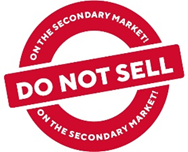 Will I receive new Season Pass cards?
We will be issuing new cards for Season 2022/23 therefore there is no need to keep hold of your old season pass(es) as these will no longer work on match days. If you would like to retain your old passes as a keepsake, please make sure you keep these separate to your new and active cards to save any issues or confusion on game days. Pass(es) will be posted in advance of the first match.
What do I do if I've misplaced my pass card?
There is no need to contact us as we will be issuing new cards for Season 2022/23. Should you subsequently lose your new pass during the season, there would be a £10 per pass reprint charge for a new card to be issued.
My contact details have changed; how can I update these?
If any of your contact details have changed (e.g. address, e-mail address, phone number), please either update your details on your online account, or contact us in writing at ticket.centre@sru.org.uk.
Where do I find the Ticketing Terms & Conditions?
You can view our ticketing Terms & Conditions by clicking here.
Contact Us
You can call the Scottish Rugby Ticket Centre on 0131 378 1600 (option 1), (please check our contact us page by clicking here for opening hours). You can also email us at ticket.centre@sru.org.uk.
Why not try out our 'Chat' functionality by selecting the 'Chat' icon at the bottom right of this page*.
If you require any further assistance, please contact us by clicking the button below.
*may be unavailable during particularly busy periods.