How do I create a Scottish Rugby Online Ticketing Account?
To create an online account with Scottish Rugby, please visit the Scottish Rugby Online Ticket Centre and follow the steps below.
Step 1: Click on the person icon in the top right-hand corner.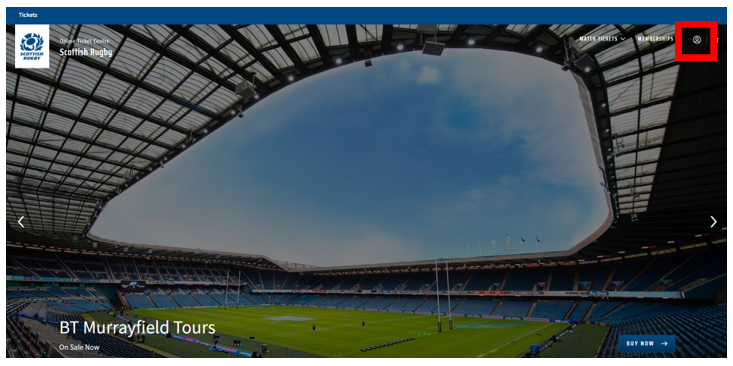 Step 2: On the Sign In page please click Register to register your account.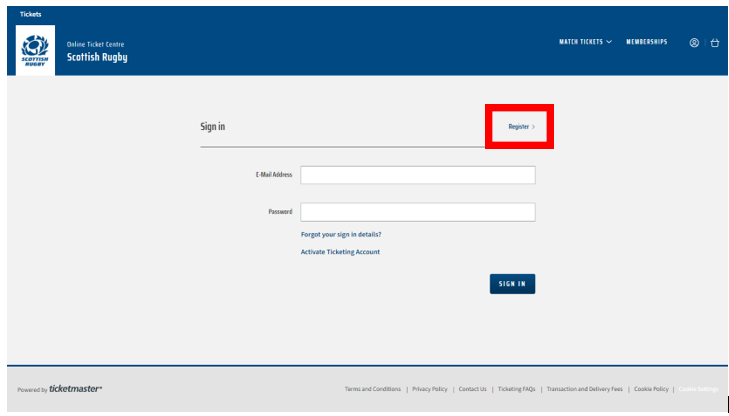 Step 3: You will be taken to a page to be able to register for an account. Please complete this page.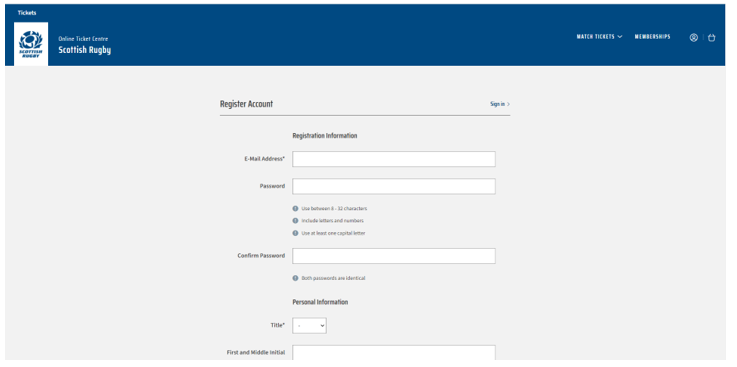 Step 4: Please ensure you select your marketing and contact preferences.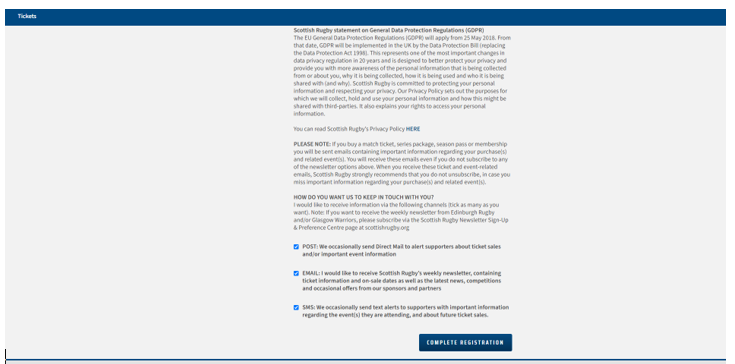 Step 5: Once you have completed this page, click Complete Registration and you will be taken into your new account.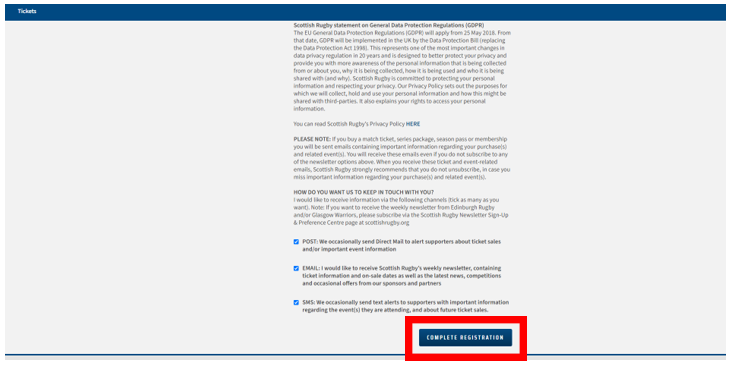 How do I activate my Scottish Rugby Online Ticketing Account?
You will have an account created if you have purchased tickets or memberships over the phone with our team. To access this online, you must active your account on the e-ticketing site.
Please click here to activate your account. You will be asked to enter your Client Reference Number and your email address. If you do not have your client reference number please visit Where can I find my Client Reference Number? or email our Customer Services team.