The below instructions explain how to pay for your Season Ticket Membership renewal. This is only relevant if you were a Glasgow Warriors Season Ticket Member for 2022/23 and we have contacted you and invited you to log in and renew.
Step 1 – Log into your account
Please log into your account through the Online Ticket Centre by clicking on the person icon in the top right hand corner and enter your email address and password. If you need any guidance on accessing your account online please visit How do I access my Account Online?
You must ensure you are logged into the correct account to be able to see all of the season tickets available to you. To check you are in the correct account, click on the person icon in the top right once you are logged in and ensure the client reference number on your emails and letters from us is the same number that appears here.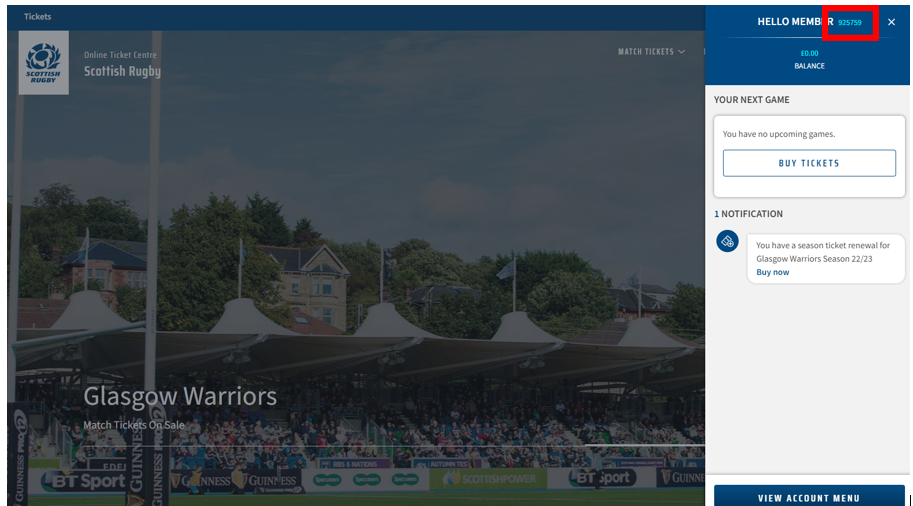 Step 2 - How to find your passes
Your season ticket(s) (and any others that you manage on behalf of other supporters through your network) will show in your 'Notifications' box on the home page when you log in. Click 'Buy Now' to take you to the breakdown of your renewal offer.
Please note: if you purchase multiple season tickets on behalf of others, you must have set up your Network in order to be able to see all of the passes under your account. For more information on My Network and managing privileges please see How to Set Up 'My Network'.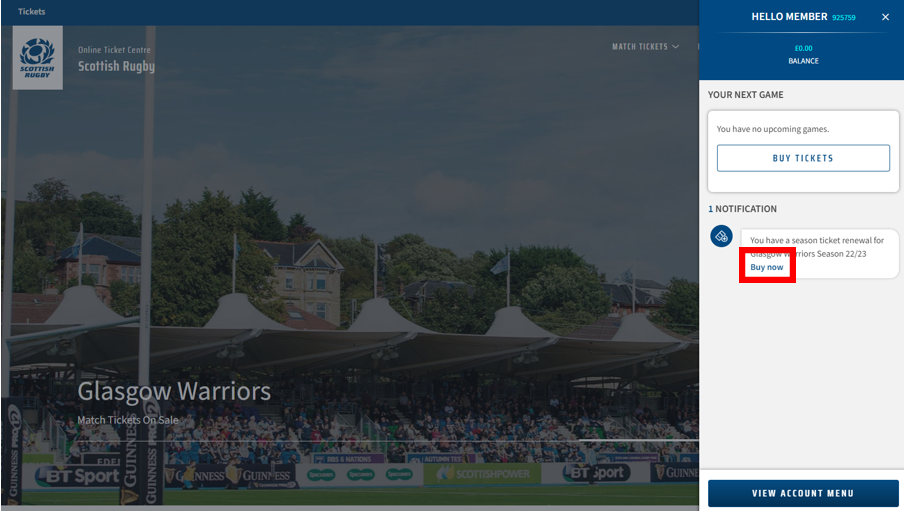 Step 3 - Reviewing your offer
Once you click 'Buy Now' you will be taken to a page with a breakdown of the season ticket(s) available for you to renew for this season. All of the tickets will be selected by default so you must untick any you do not require. The name of the assigned ticket holder and their client reference number will be shown next to each seat.
Once you are happy with the selected seats, please click 'Add to Basket'. If you need to make any changes to the ticket type (e.g. Senior, Young Adult), you can do this at the next step.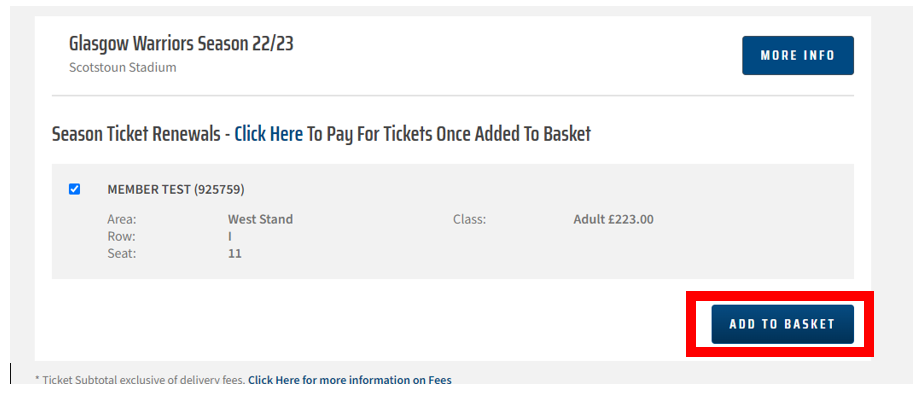 Step 4 - Make required changes
At this stage you can make changes to the ticket type, for example from an Adult to a Senior. To do this, please use the drop down menu next to the relevant season ticket seat details to change the class.
PLEASE NOTE: all season ticket renewals will be offered at the same ticket type you held last season. If you require a different ticket type, you MUST change it at this stage.
Once you have made any necessary changes, scroll down and click 'Proceed to Checkout' to make payment and confirm your booking.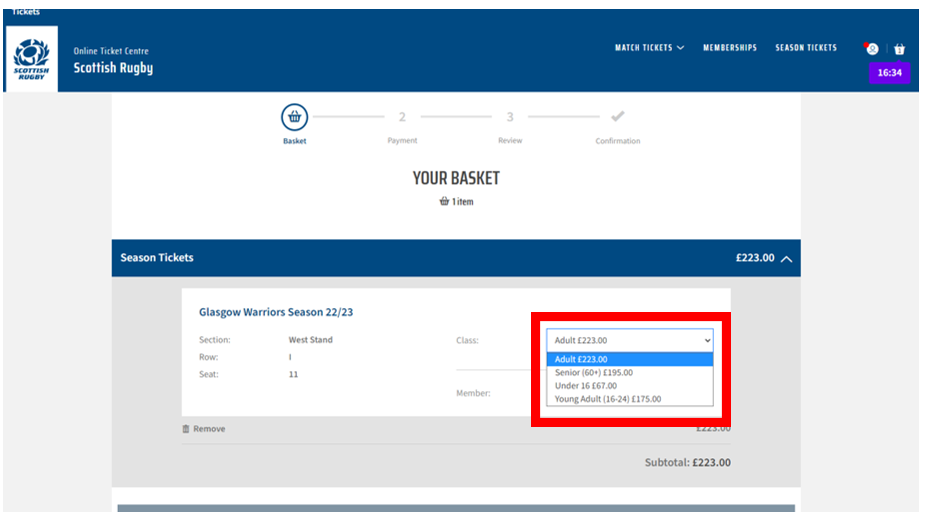 Step 5 - Making payment
You can choose to pay for your season tickets either by Card or by Direct Debit where you can spread the cost over four payments. Here you will also be able to use your account credit, please select the Account option to use this.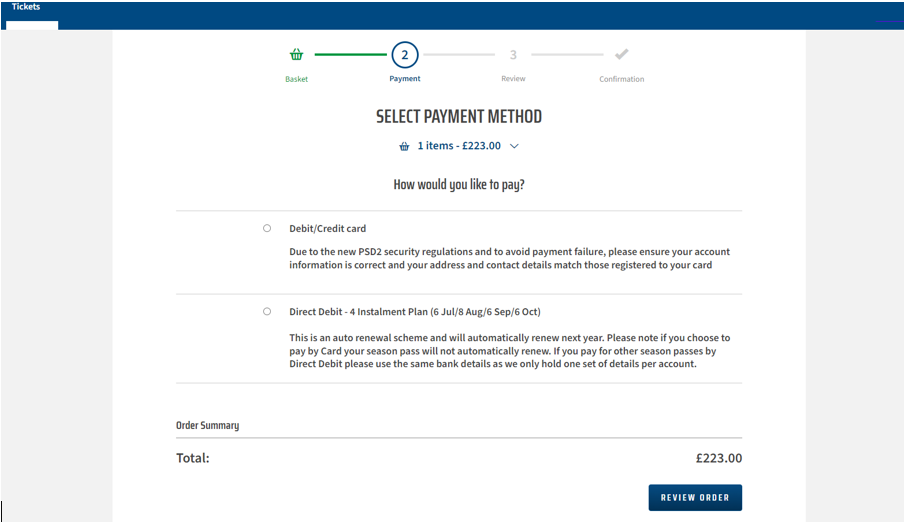 Please note if you manage passes for another supporter and make payment on their behalf, they will not receive a booking confirmation as these are only sent to the lead purchaser.