Profile
The profile tab has your registration information, app permissions management and communication preferences.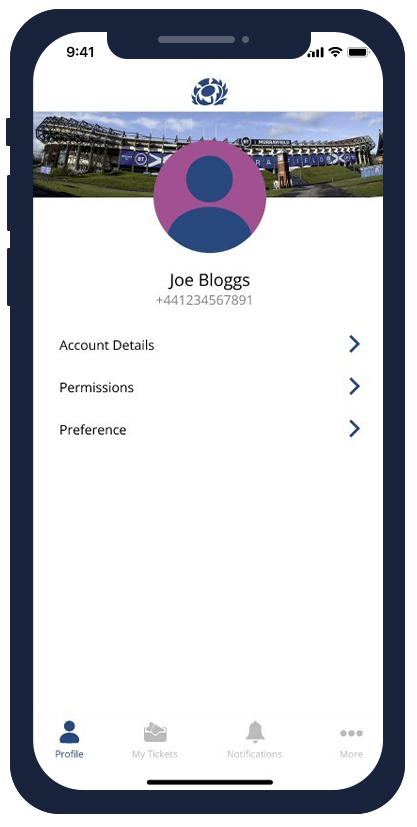 My Tickets
The My Tickets tab is where your tickets will show. For more information on how your tickets will appear in the app please visit How do I get my Scottish Rugby match ticket?
Notifications
Via the notifications tab you will only receive communications about your tickets or important information ready for your visit to the stadium.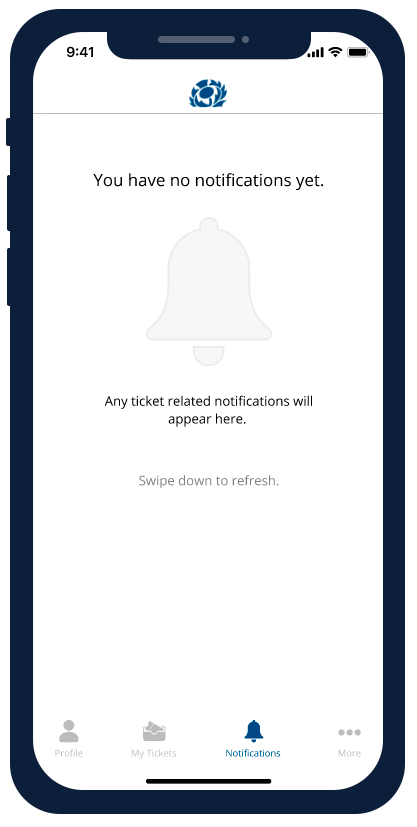 More
The 'More' tab reveals a series of options that you can use and reference as required.